Community Associations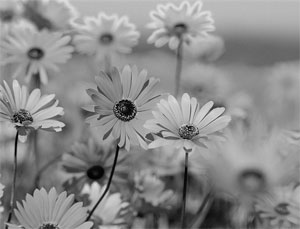 A community association or HOA is an organization in a subdivision, planned community or condominium that makes and enforces rules for the properties in its jurisdiction. HOAs also collect monthly or annual dues to pay for upkeep of common areas like parks, tennis courts, elevators and swimming pools and can levy special assessments on homeowners when the association lacks sufficient reserves to pay for unexpected repairs.
Some homeowners associations are very particular about what their members can and cannot do with their properties. For example, whether Christmas lights can be hung, what type of storm doors or fences may be constructed or what kind of window coverings may be used. Others are more relaxed and just want to generally keep property values up by doing things like mowing the grass in common areas and preventing homeowners from painting their homes unusual colors.
Homeowners associations can also have significant legal power over the property owners in their jurisdiction. They can place a lien on a property if a homeowner falls behind on his dues, for example. Our firm represents several community association's in Maryland relative to covenant enforcement and collection of unpaid assessments.
What are governing documents?
Governing documents are recorded legal documents which may include Articles of Incorporation, Declaration of Covenants, Conditions, and Restrictions, Bylaws, among others which determine structure of an association and establish obligations and responsibilities of its members and elected officer and directors.
Are governing documents received by each association member?
Copies of governing documents are provided along with closing documents when purchase transaction is completed. Additional or replacement copies may be obtained from the association for a nominal fee.
What are deed restrictions?
Upon acceptance of a deed to property which is subject to conditions, covenants, and restrictions that "run with the land", the owner is responsible for adherence to the provisions set forth in governing documents, which ensure rights of enjoyment and require compliance with specific restrictions.
Are architectural modifications or property improvements allowed?
In order to preserve the aesthetic quality of a community, prior approval of any exterior alteration, modification, or addition to individual property is required. Forms and applications for submission of detailed plans and specifications are available upon request.
Who controls the association?
Community associations are initially controlled by a Declarant, generally the developer of a specific community, who filed the recorded governing documents.
Individuals are appointed by the Declarant to serve as the association's Board of Directors until stated requirements have been met for transition to owner control and membership election of the Board of Directors.
Who determines amount due for assessment fees?
The amount of individual assessment fees is based on income required to cover the expenditures and contingencies required to maintain a sound and prudent financial condition for the association. After comprehensive review and approval of an association annual budget, the Board of Directors will determine if an increase in individual assessment fees will be necessary to accommodate a balanced budget.
Can assessment fees be increased?
Yes, requirements for approval of an increase in fees are set forth in the Declaration. Some Declarations provide that a limited percentage increase may be automatically imposed annually without a vote of the membership.